MHAK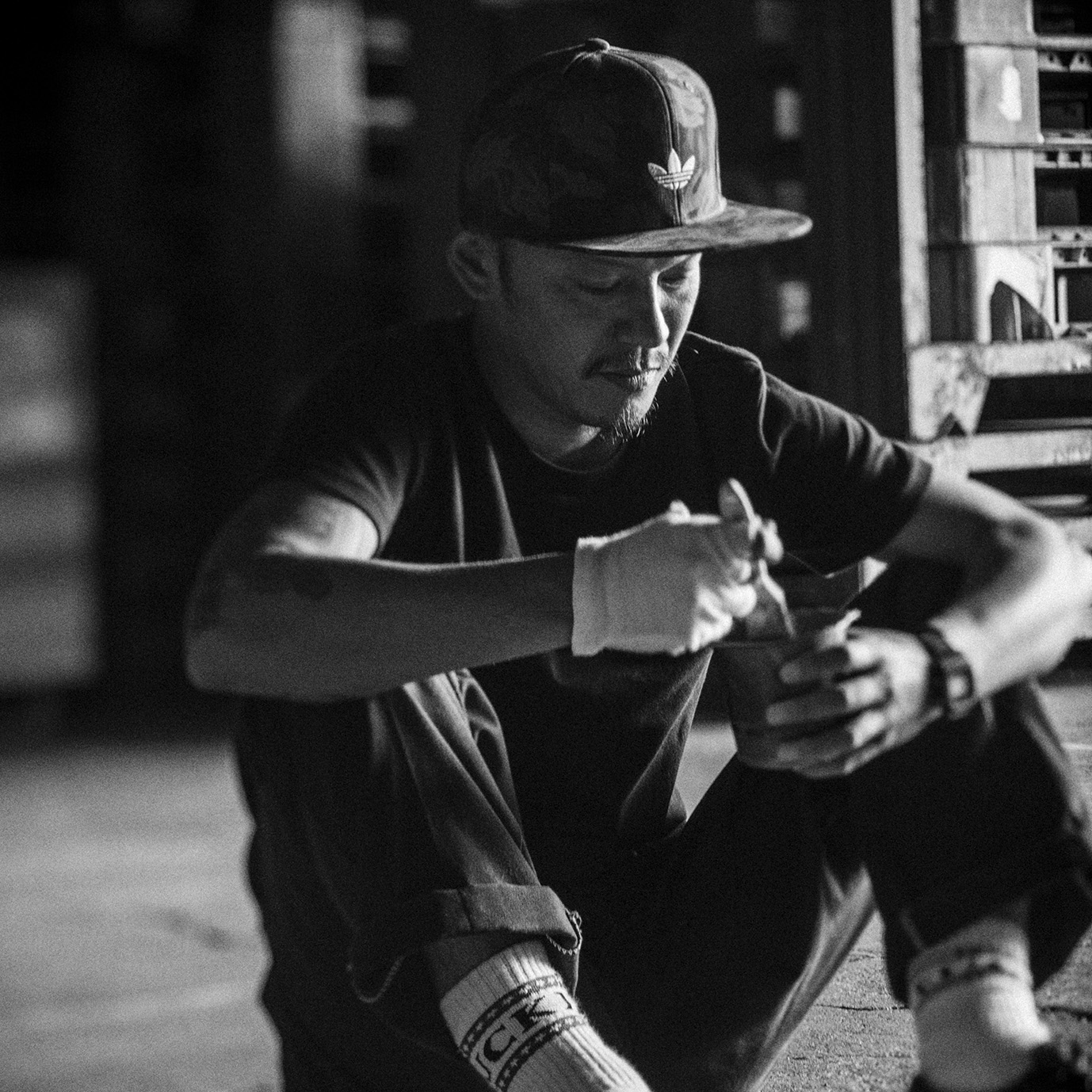 MHAK as Masahiro Akutagawa
1981年會津若松生まれ。
デザイナーズ家具や内装、様々な空間に影響を受けたことで絵画をインテリアの一部として捉え、「生活空間との共存」をテーマに制作活動を行う。
個人邸やホテル、飲食店など数々の内装壁画を手掛ける一方で、企業やアパレルブランドへのアートワークの提供、伝統工芸とのコラボレーションやアーティストコレクティブ『81BASTARDS』の一員しても活動している。
2017年に『adidas Skateboarding』と自身のシグネチャーシューズを含むコラボレーションコレクションをグローバルで発表し話題を呼んだ。
MHAK was born in Aizu Wakamatsu city, Fukushima. Highly inspired by designer furniture and interiors, he has mainly been working on mural painting inside the buildings.
He considers painting as a part of interior and the theme for his artwork is to coexist with living environment. He had worked on many hotels and private houses utilizing his distinctive style of curve lines and repetitions. Believing his paintings have to be recognized as an atmosphere rather than an object, MHAK sticks to abstractness.
He has showcased his work in the US (NYC, LA and Portland), Argentina (Buenos Aires), Australia (Melbourne, Sidney) and Italy (Milano). Since the April 2011 Fukushima earthquake had occurred, he's been conducting many art events in his hometown, collaborating with their traditional crafts and tourist spots.
He is also active as a member of 81 BASTARDS.
HP : www.mhak.jp
Instagram : www.instagram.com/mhak_/